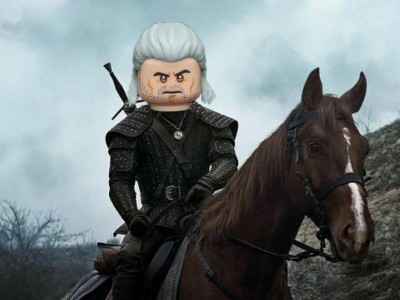 The imagination and skill of the craftsmen simply know no bounds, especially when it comes to their favorite franchises. A fan of The Witcher and LEGO decided to combine these two concepts and has already recorded the second part of his own series, The Way of the Wolf. It should be appreciated at least out of respect: after all, the creation of the video required just titanic efforts and patience.
Most of the short film was recorded using the stop-motion technique, that is, with frame-by-frame changes in the positions of the characters and scenery. Since LEGO has not yet released an official set of "The Witcher", the author of the video had to independently modify the "costumes" of the characters. He also applied a number of visual effects, for example, for facial animation.
In the video, Geralt and Lambert set off in pursuit of the griffin who stole the merchant's daughter. The first part the series "The Way of the Wolf", made in a similar style and connected with a plot of a new episode, was released four years ago. Later, the craftsman published a separate scene with the witcher in the bathroom., which he suggested to use as a live wallpaper for your desktop.
Source: youtu.be