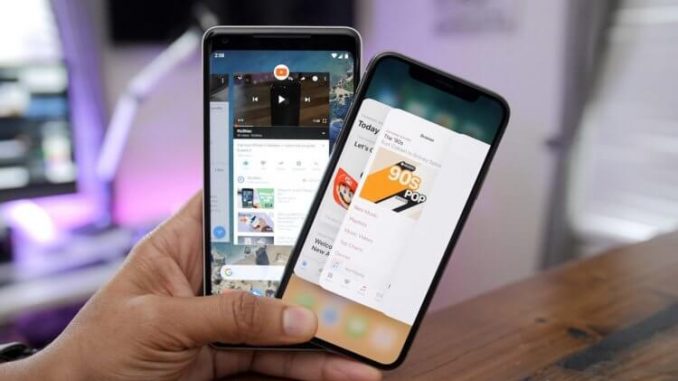 Despite the fact that iPhones have long surpassed Android smartphones in terms of processing power, Apple is still in no hurry to increase the amount of RAM to the level of Samsung or OnePlus. The maximum currently available to owners of flagship iPhones is 4 GB, while most iPhones available on the market generally have 2-3 GB of RAM. Not to say that everyone likes it – after all, there are quite a few people who want to get more RAM even among iPhone users. But on Android, this amount of RAM is no longer just insufficient, but outdated.
Last week it became known that Google decided to set the minimum threshold of RAM for smartphones running Android, setting it at around 3 GB. Smartphones that will have 2 GB or less will be able to work only on the basis of a stripped-down version of the operating system – Android Go. This procedure should come into force at the end of this year, with the release of Android 11, which will fix the new requirements for the characteristics of devices running on the OS from Google.
RAM for Android
For what reason Google decided to set a minimum threshold for RAM, which, by the way, was not there before, at the level of 3 GB, is unknown. The company itself has not yet provided any explanations on this issue, but everyone understands everything anyway. Obviously, Google realized that 2 GB for Android is frankly not enough for a long time, but until now, the slow operation and "incontinence" of applications in the background have been attributed to poor optimization. They say the manufacturers cheated. But with the advent of a specially adapted Android Go, which works even with 512 MB of RAM, it became clear that the problem is precisely in the original operating system, which simply does not pull on 2 GB of RAM.
For Android users, the introduction of the RAM requirement will obviously go unnoticed. After all, today even frankly affordable smartphones have long been at least 3-4 GB each. IOS users, whose iPhones already run extremely smoothly and quickly, will not care about increasing the minimum RAM threshold on Android. The very direction of development of the two operating systems is just interesting, which began at about the same time, but for some reason went on such different paths.
How much RAM does a smartphone need
After all, if you think about it, it turns out that Android is such a heavy and clumsy operating system that it requires at least 3 GB of RAM for a more or less stable – I'm not talking fast – work. This is not much, let's be honest, but all the flagships on Android have several times larger volumes, while the iPhone 11 with 3 GB is now among the top most powerful and fastest devices of our time. Some will say that this is the merit of the A13 Bionic processor. But you try to compare the actual performance of some iPhone 6s, which is still supported, and the corresponding Galaxy S6. I think the result will be clearly not in favor of the latter.
What gives a smartphone the lightness of an operating system? Besides the actual performance, this is, of course, the timing of software support. After all, what do the manufacturers of Android smartphones say when they abandon updating them in the third year? They cite a lack of technical capability, typically arguing that the next version of Android is too feature-laden to adapt to older smartphones. And where does this technical capability come from if the operating system becomes heavier and heavier every year?
PS If you were looking for an answer to the question which is better – iOS or Android, here it is.