Staying home makes you spend more time sitting. It is advisable to walk 10.00 steps a day. With a pedometer, you can count the steps you take per day. Be more active in 2021! 3 pedometers to count your steps and monitor your progress  It does not matter if you are at home, if you go to the supermarket, you will be able to count and know if you need to move more or even do a little exercise.
These pedometers are low priced, and you can place them on your belt, pocket, or pants so that this 2021 if you comply with the steps we recommend that can improve your health.
Be more active in 2021! 3 pedometers to count your steps and monitor your progress
1. Smoky pedometer, and heart rate monitor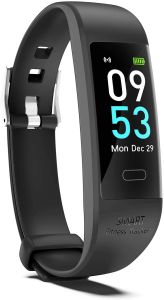 This is a step counter clock, which can also see your heart rate, measure the hours of sleep and see how many calories you are eating per day. You can connect it to your cell phone to check a message or notification . Its battery lasts up to 13 continuous days and, in just 2 hours, a full charge can be made.
It is a pedometer watch so that your health improves this year and you have more controlled monitoring. Its price is $ 15.99 dollars.
Buy this watch that counts your steps, your hours of sleep, and calories 
2. iGank easy and light step counting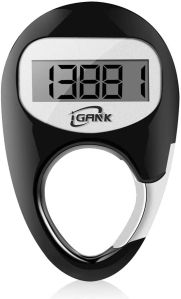 This step counter has a sensor so it can count your steps whether you put it in your bag, pants, or belt. You can use it even while at home, this will help you move and you can complete the 10,000 recommended steps. You only need to press a button to start from scratch.
Its battery lasts up to a year or even more. Its price is $ 16.99 dollars, it weighs 14 grams, you will not feel that you have it in your pocket.
Buy this lightweight pedometer to count your steps even at home
3. Coch pedometer with led display to be worn on the wrist 
If you want a pedometer, don't forget to use it, that's a good option. It is a pedometer for you to wear on your wrist. You will be able to measure the calories you consume daily. It is very easy to use and even disassemble if you want to use only the pedometer without the bracelet.
There are 6 different colors. Although it has a few sales, it has 4.3 stars. They recommend it, because it is easy to use and because it is also a watch.