With age, strength, and sight weaken. Also, technologies advance, and there comes a time when many older adults think that nothing that comes out on the market is for them. But there is good news! As electronics and technology are created for the youngest, there are also options for adults and seniors to use; either because they are not very savvy, or because other options become a bit complicated for them with age and lack of knowledge. Easy-to-use electronics and technology for people 
Look forward to some of those electronics and technology designed also for seniors. There will always be an option for those over 50! 😉
Easy-to-use electronics and technology for people
1. Echo Show 8 – With HD Smart Display with Alexa: $ 104.99
With command functionality in Spanish, this Echo Show 8 device has nearly 100,000 reviews on Amazon. The Echo with Alexa can show you more: With an 8 "HD screen and stereo sound, Alexa can help you manage your day at a glance.
You can connect with video calls and messaging: call friends and family who have the Alexa app or an Echo device with a screen. Make announcements to other devices in your home, etc. You can have fun too, ask Alexa to show you movie trailers, TV shows, series or listen to radio stations, podcasts, and audiobooks. Control your home the smart way: support voice control or manage it on the easy-to-use screen. Ask Alexa to show you security cameras, monitor lights, and adjust thermostats.
Also, this device displays your Amazon Photos albums. Customize your home screen. Create morning routines to start your day.
It is made to fit your life. Cook with recipes steps by step with Food Network Kitchen. Easily update to-do lists and calendars. Check the weather and traffic before heading out. In addition, it is designed to protect your privacy, electronically disconnecting the microphones and the camera with the push of a button. Slide the built-in shutter to cover the camera.
2. Waterproof LED Display Digital Clock with Night Light and Large Numbers: $ 13.99
Digital watch with multifunctional, shock-resistant, water-resistant, stopwatch, night light, automatic date, calendar, alarm, 12/24 H, time signal
With a large and super easy to read LED display, with large numbers on the dial, and With a backlight suitable for viewing in a dark environment, very convenient.
With multi-functional buttons, simple structure, easy to operate. The material is of high quality, and it makes it light and comfortable to wear.
3. Digital alarm clock with extra-large LCD screen and 5 alarm options: $ 42.99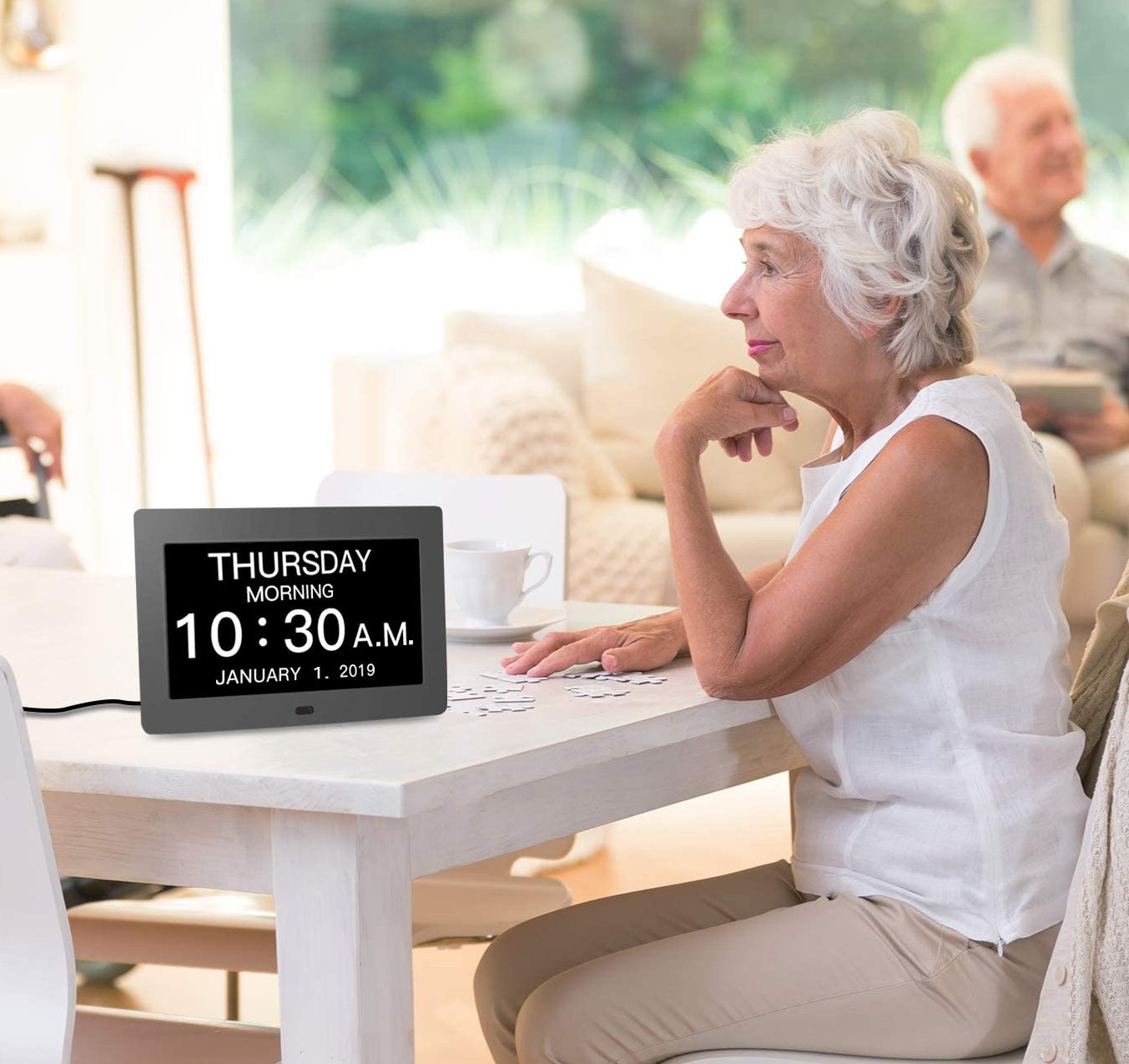 It comes in 3 colors to choose from. Perfect for seniors. In the case of the elderly, as they age, their memory and vision gradually deteriorate, and the blurring of the concept of time will cause them to forget many important days, which will gradually make them anxious. And this kind of watch is equipped with a super large display and letters, which can fully display the time, year, month, and day.
It also has five daily alarm clocks to ease concerns about missing appointments, favorite shows, meal times, or any other critical event. It will help ease your anxiety!
4. Hamilton Beach Electric Can Opener – Automatic, Soft Touch, Easy Push Lever: $ 29.85

It has more than 25 thousand reviews on Amazon. Opens all standard-size, flip-top cans. With an easy-push-down lever, it streamlines the job of removing both pop-up and regular cans.
Unlike most can openers, the Hamilton Beach Smooth Touch can opener is designed so that the blade cuts along the side and not across the top of the can. This minimizes the contact of the blades with the food and prevents it from splashing or seeping from the top, as the can remains closed until the lid is lifted. The result is a smooth, mess-free cut that allows the top to be removed without worrying about sharp edges along with the cap. The large ergonomic lever is easy for anyone to use. The operation requires little gripping force, just hold the lever down until the blade completes a full rotation around the can.
With its sleek chrome and black design, this functional can opener pairs well with other countertop appliances and is a classic addition to the home.
Easy to Use:
Step 1: Place the can against the front of the can opener until the edge is under the cutter.
Step 2: Hold the lever down until they can complete a single rotation.
Step 3: Remove the lid by simply lifting the top of the can. And ready!
5. Fire HD 10 tablet, with 10.1-inch Full HD screen: $ 149.99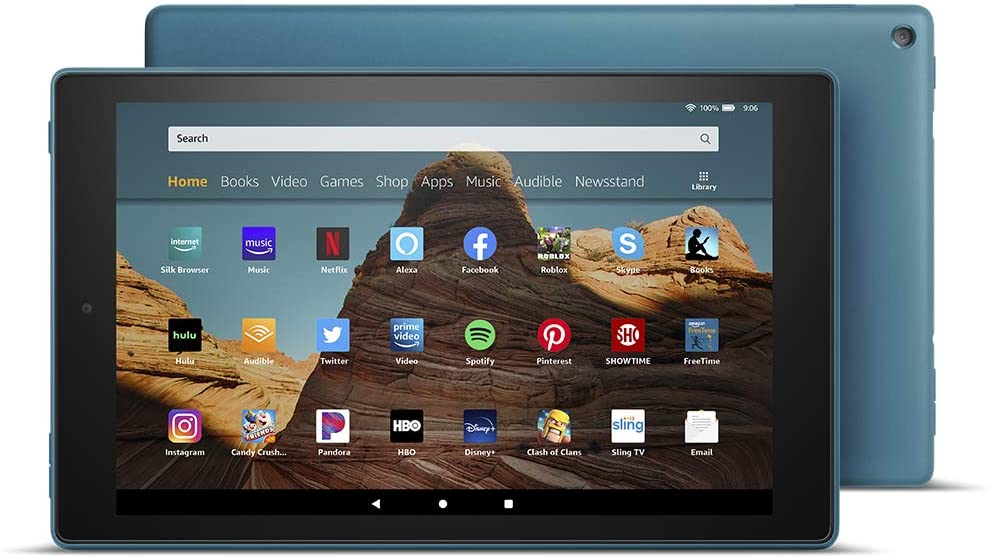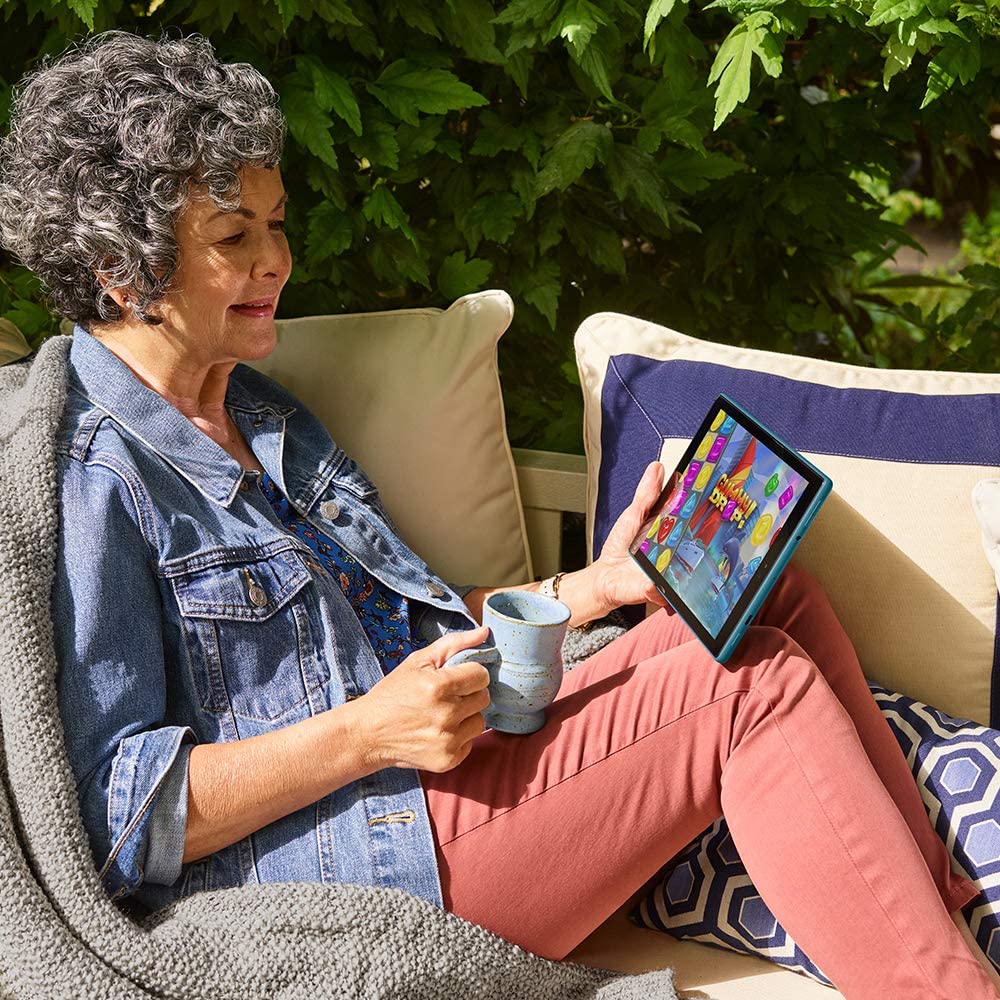 This tablet has more than 85 thousand reviews on Amazon. It has a large 10.1-inch screen to enjoy millions of movies, TV episodes, games, apps, e-books, and songs. Stream or download thousands of videos from Prime Video, Netflix, STARZ, Disney +, and SHOWTIME.
Discover more than 570,000 apps and games, 450,000+ Audible titles, and millions of songs. Experience picture-in-picture viewing with Red Bull TV, Twitch, NBC News, and more. It comes in 4 colors to choose from. And it has the Alexa system with functionality also in the Spanish language.