Apple is one of the brands preferred by the modern and contemporary public. Best Accessories and Gadgets To Get The Most Out of Your Apple Products Its products are among the best value on a global scale for their innovative phones, watches, and computers whose features and functions provide a more intuitive and practical operation.
In this sense, there is also a range of accessories and gadgets that complement the use of the products of this technological seal and improve their functionality. That is why in the following list we present several options for them so that you can get the most out of your Apple products.
Best Accessories and Gadgets To Get The Most Out of Your Apple Products
It is a wireless charger for phones with Qi technology that allows you to adapt it to a variety of smartphones. It also has a built-in magnetic module and base for simultaneous charging of your Apple Watch, Airpods, and Apple Pencil.
It is an innovative power bank that will provide you with a better experience, since you will have the possibility of charging up to four devices simultaneously in an orderly way, thus avoiding having to use annoying cables and providing greater protection to your smart accessories against overloads and other disturbances electrical.
It is a new Apple smart keyboard for iPad with a foldable and touch-sensitive design for a more pleasant and relaxed operation, as well as obtaining high precision. It has easily accessible ports for faster charging and pairing.
This keyboard is very practical to carry and you can fold it up for storage while creating a thin and light cover for better handling of your iPad, iPad Air, and iPad Pro.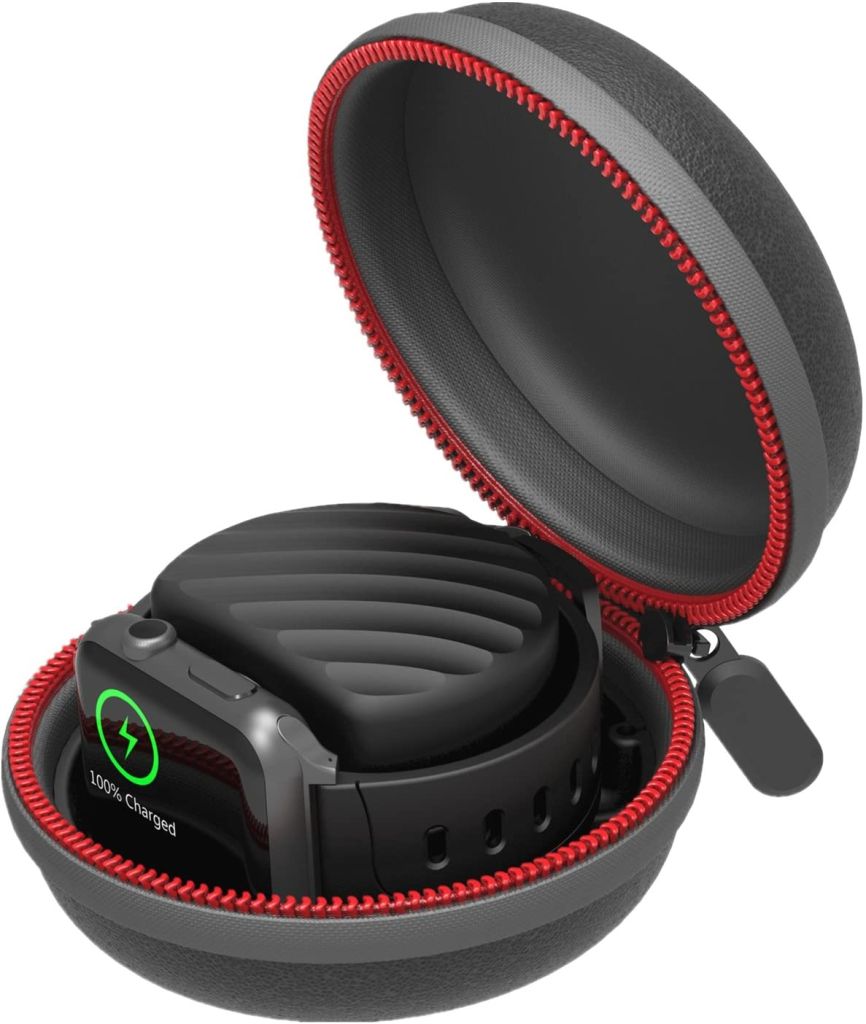 It is a portable charging stand for the Apple Watch made of thermoplastic polymer and nylon to prevent shock. The design is very simple but with great potential and flexibility. The inner sleeve is removable so you can charge your watch in different places with a built-in magnetic cable and has extra-deep edges that will keep the accessory in place.
It also has a sturdy zipper and a very practical grip that will help you hang it from your bag, pocket, or on the rearview mirror of your car. It is compatible with Apple Watch series one, two, three, and four.
It is a USB adapter to expand the pairing with your iPad. It includes an output for HDMI cable, one for USB 3.0 for data transfer, and another for USB C, as well as a 3.5 mm port for headphones. It is a very lightweight plug-in with a magnetic interface that provides a faster and more stable connection.
This adapter is a great option that will allow you to cover your pairing need for file transfers, uploads, and even connecting a hard drive, printer, mouse, among other devices.
It is a smart alarm clock with a built-in projector and charger for phones compatible with Qi technology, as well as a charging module for Apple Watch. In addition, it has a wireless base with an LCD screen and dynamic time and alarm indicators.
You can easily and conveniently adjust the intensity of the projection with a rotary wheel for a better viewing angle, while it has a built-in memory to back up the settings. Moreover, it has an AMP USB charging port with a magnetic cable section to keep order.